Contractor

CBRE

Architect

Square Dot

Size

3,000m2

Products

Carpet Tiles, Woven Vinyl, LVT
The Brief
Our Canary Wharf team were required to fit the new office flooring for CBRE Investment Management, located at St Pauls in Central London.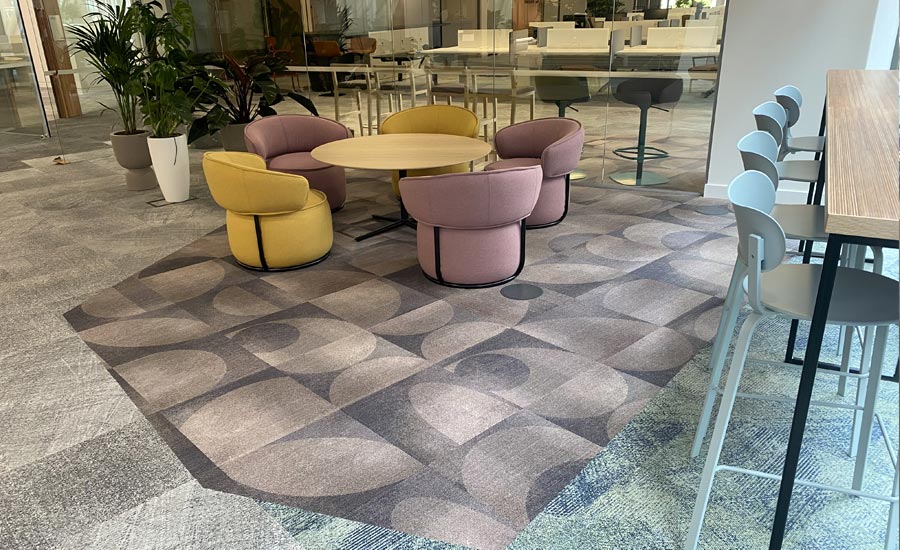 The client occupied an office space on one of the floors of the building and wanted an open and friendly workspace. The majority of the floor space was fitted with just under 2,000m2 of main field carpet tiles. This helped give a softer feel and aided with the acoustics within the space.
The new office flooring was a mix of carpet tiles from Milliken, with contrasting appearance, was utilised in different spaces across the floor plate. The designers chose a feature carpet tile, installed within the main field carpet, to demark seating areas with a subtle and flush transition. This clever design highlighted different zones without the need for partitions and keeping the free, open feel.
The kitchen and breakout areas were completed with around 300m2 of woven vinyl from 2Tec2. This type of floor finish provides an attractive yet robust surface, ideal for areas that are subject to higher levels of use. The other added advantage of using a woven vinyl floor covering is the ease of cleaning & maintenance.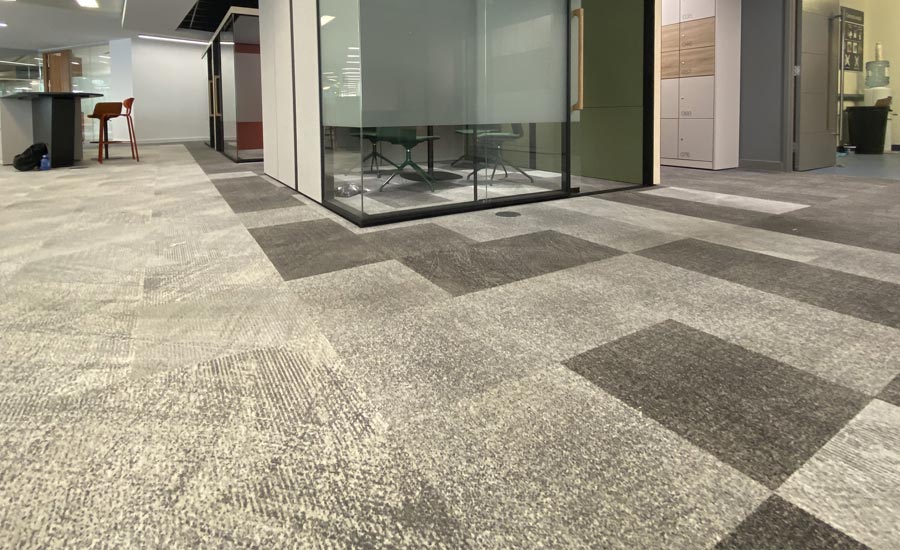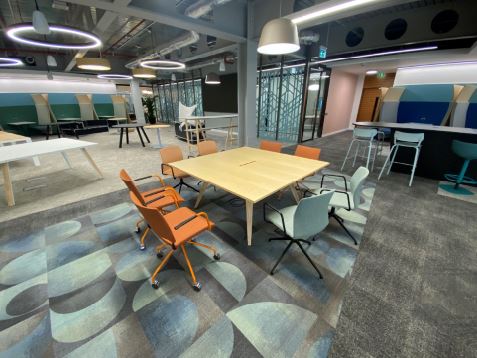 The project also featured a small area installed with a Luxury Vinyl Tile or "LVT". This type of floor finish is not only durable and easy to maintain, but with the variety of designs available, can be an economical alternative to ceramic or timber floor finishes. LVT works well in tea points and breakout areas where higher foot traffic or minor spills are expected.
The project was managed by our team working out of our Canary Wharf office, which is ideally located for delivering small to medium sized projects in Central London and the surrounding areas. This particular installation was completed by one of our specialist install teams who installed all the products. The project was completed on time and in budget.
If you have a similar project that you would like us to assist with then please get in contact.